The U, Wherever You Go
With the UMiami mobile app, you can take The U whenever you're on the move. Whether you're a student or employee, you can quickly access campus news, information, and resources that are important to you - anytime.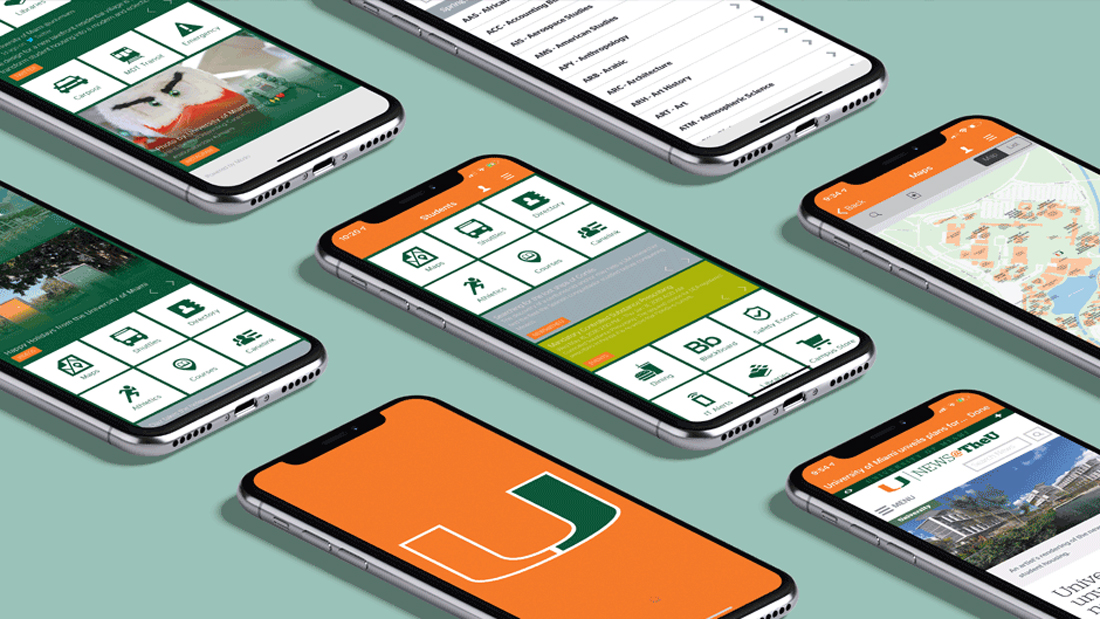 Now available on the Apple App Store and on Google Play.
What's New in Version 5.0?
New year, new look - the UMiami mobile app has been redesigned to provide a revamped, personal experience for all users. We're happy to introduce personas for new and returning students, and faculty and staff - providing a user-experience that is aligned with your life at UM. Additionally, this update includes a new visual design that provides news and social feeds immediately when you access the app, and access to other important resources and modules. 
Features
Be a step ahead:
Find shuttle routes and see when to expect the next ride

Access campus maps to find buildings and departments
Be in the know:
Get the lowdown on campus happenings from from News@TheU and Life@TheU directly in the app

See and share the latest videos of campus events and features

Get social with live feeds from campus accounts and photos of the week

Plan your week with upcoming events on campus
Find what you need:
Find people with the directory search

Hungry? Grab a bite by exploring on campus dining locations

See your grades or your pay stub with access to Blackboard, Workday, and more
And more coming soon!
Questions? Concerns? Feedback?
If you would like to share your feedback or suggest features, click here.